Unforgettable holidays in the heart of the Dordogne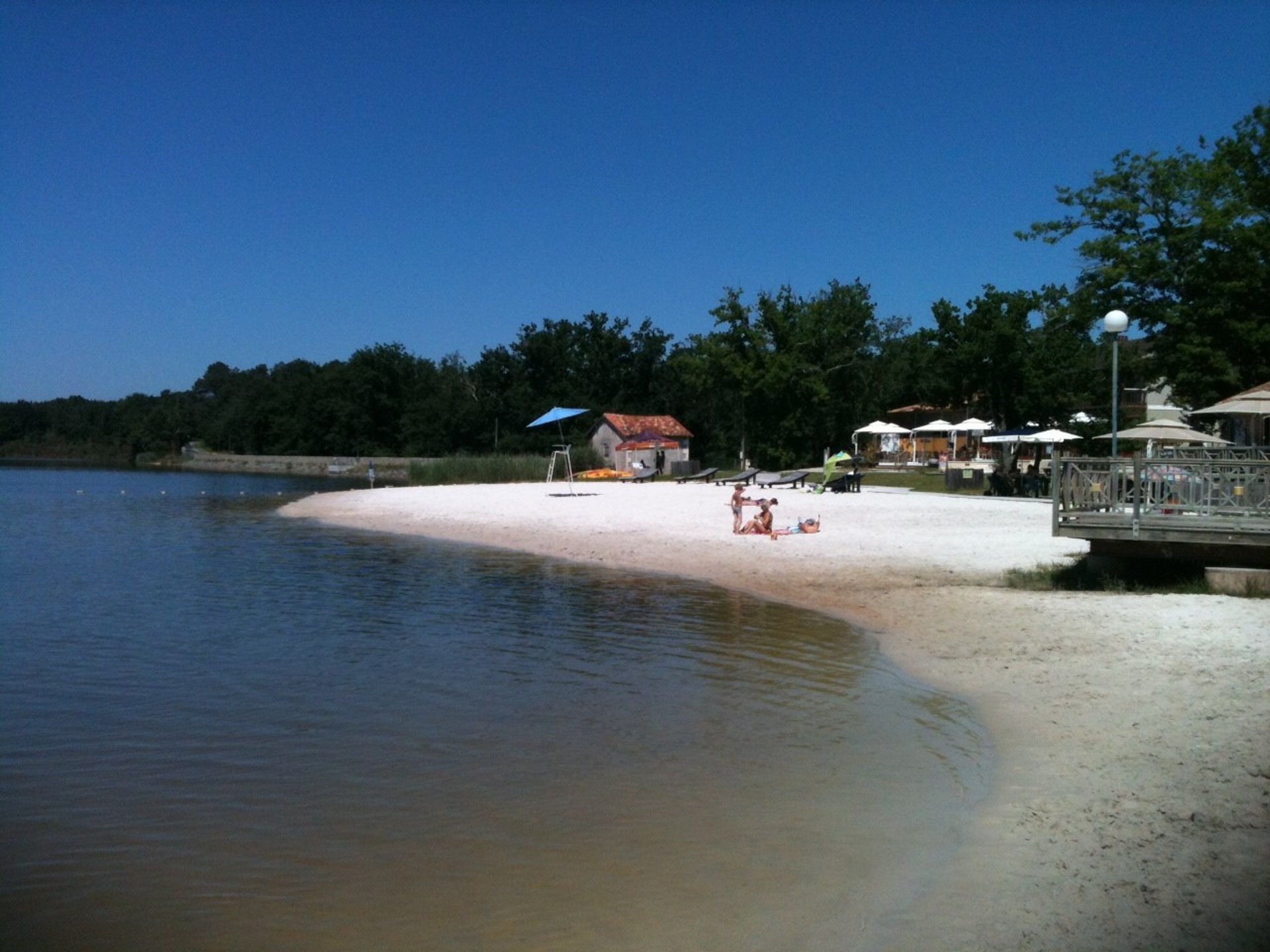 Things To Do
We are located in rural Dordogne, on the edge of open countryside & close to the forest. Local shops, restaurants, cinema & river are all close by. Whilst there is plenty to help you unwind, or keep you busy at Villa Magnieu. Below are a few of our favorite places to visit & things to do in the area.
Cycling
The area is great for cycling. Either exploring the quiet country lanes & villages or off-road in the forest. Bring your own bikes or rent bikes from the local hire company who will deliver your bikes to Villa Magnieu & collect them when you have finished.
Mussidan (1 Km from Villa Magnieu)
Boulangerie, supermarkets & railway station are all within walking distance (around 1 Km). Mussidan has a good market on Saturday & a selection of local shops, bars & restaurants. The cinema shows a mix of French & English films.
Tennis (1 Km from Villa Magnieu)
Mussidan tennis club has 2 outdoor courts & 1 indoor court. Friendly staff with tuition available if required. A relaxed atmosphere in an informal setting.
Museum "Musée André Voulgre" (1 Km from Villa Magnieu)
The museum was the home of a prominent local doctor and is just as it would have been when he lived there. There are some additional period nic nacs as well as displays showing various industries & crafts back from the time of André Voulgre & before. There is also a large workshop housing old machinery and tools. We highly recommend a visit to the museum; especially as it will give you a good feel for the history & culture of our local area. Behind the museum is a small park with a good selection of climbing frames and swings for younger kids.
Beaupouyet Forêt du Vignoble (6 Km)
10 minutes drive or 25 minutes by bike from Villa Magnieu. Peaceful forest close to Villa Magnieu with picnic area, walking paths & well marked mountain bike trails.
Château de Montreal (9 Km)
The château is a medieval fortress that originates from the twelfth century. This castle, which controlled the Crempse valley between Périgueux and Bergerac, was continuously fought over between the English and the French during the Hundred Years War. You can visit the château for a private tour of the grounds & some of the inside rooms. Well worth a visit. Do call in advance to book a time slot.
Moulin et Gabarre du Duellas (11 Km)
Take a trip on the river & pass through the lock. Beautiful scenery & abundant wildlife. Explore the old mill & gardens too. We also recommend a visit to the restaurant at the mill.
Canoeing (11 Km)
Based on our local river, the L'Isle. Starting at the historic Moulin de Duellas you will begin your leisurely paddle down the river. You will be met at your finish point and taken back to the moulin by minibus. A great way to burn off a little excess energy & explore the beautiful river. Google search "Montpon Canoe".
Javerzac Farm (11 km)
Saint-Martial-D'Artenset, 5 minutes by car from the Moulin du Duellas. Family dairy farm, specializing in the manufacture of delicious ice creams and sorbets to enjoy on site and take away. Free access to the farm themed games as well as pedal carts.
Moulin de la Veyssière (12 Km)
Neuvic, 15 minutes by car. Created around 1560 by a local lord, le Moulin de la Veyssière has kept its authenticity through the years. This is the last water powered mill of the Vern Valley. Specialising in artisanal manufacturing of walnut and hazelnut oil. The mill offers a one hour-guided tour.
Caviar de Neuvic (13 Km)
Caviar de Neuvic, French caviar producer based here in the Dordogne. Guided tours and tasting available with reservation reservation.
Accrozarbres (14 Km)
Accrozarbres tree top adventures is only 15 minutes drive away. Fun, challenging & exhausting!
Saint Astier (20 Km)
20 minutes drive east from Villa Magnieu. Saint Astier is a pretty medieval town on the river and well worth exploring. It has a market every Thursday which winds through the narrow streets. Saint Astier also has a good selection of bars, cafes & restaurants.
Grand étang de La Jemaye (25 Km)
30 minutes drive north from Villa Magnieu. Beautiful lake & sandy beach with restaurant, refreshments, toilets & children's play area.
Bergerac (26 Km)
Just 30 minutes drive south from Villa Magnieu, Bergerac is a historic & vibrant town. Situated on the river, boat trips are available during the summer season. Bergerac also has an excellent outdoor karting track & 10 pin bowling. Bergerac international airport is a 35 minute drive from Villa Magnieu.
Périgueux (43 Km)
35 minutes drive east from Villa Magnieu. A large, historic town on the river Isle. Lots to explore including a stunning cathedral, medieval streets & modern shopping. Perigueux also has plenty of great places to eat & drink.
Saint Emilion (48 Km)
50 minutes drive west from Villa Magnieu. A beautiful UNESCO World Heritage town & an absolute must for any wine lover. Full of history & a good selection of places to eat & drink. It has many steep, winding cobbled streets & wonderful views over the vineyards. While you are there, be sure to visit the ancient wine caves.
Lascaux (82 Km)
The famous caves of Lascaux are a 90 minute drive to the east of Villa Magnieu. The caves are a UNESCO Heritage Centre with paintings thought to be 17,300 years old. To help preserve the original paintings a visitors centre has been created with reproductions of parts of the caves and paintings. This is close to the original caves which are near the village of Montignac.
Bordeaux (100 Km)
A great city to explore with a large, pedestrianised shopping centre, theaters, museums, galleries, restaurants & bars. Bordeaux deserves a full day but you could travel via Saint Emilion which is only a short detour on the driving route & takes you through some of the fabulous vineyards of this famous wine region. Bordeaux is around a 1 hour & 15 minutes drive to the west of Villa Magnieu. You can also catch a train directly from Mussidan to Bordeaux. Mussidan train station is a 3 minute drive or 15 minutes walk from home.